acquisition of crane
Appel d'Offres
International
2018-09-16 à 08 h (*)
Identifiant : 320198
Code : 36IN2018
Publiée le :
Localisation : Algérie
Description :

Contactez nous sur : +213 560 89 35 72 / contact@rhinotenders.com
acquisition of crane
Code : 36IN2018
Catégories
[78000000] - Services de transport et stockage et postaux - Transportation and Storage and Mail Services.
ENAFOR
DEPARTEMENT PASSATION DES MARCHES
BP. 89 – HASSI MESSAOUD Tél. (213) 29 74 12 01 - Fax : (213) 29 74 14 44



NATIONAL AND INTERNATIONAL OPEN COMPETITIVE BIDDING
IN Two Steps N° 36 IN 2018

The National Company for Drilling 'E.NA.FOR/JSC', contracting Structure: Directorate of Procurement and Inventory Management issues a national and international invitation to bid regarding:

Acquisition of:

ITEM : 01

Description of Materials : Off-road self-propelled crane 80T

UNIT : U

QUANTITY : 04


Bidders interested in the present notice, except those which are in the blacklist, may withdraw the bid package at DEPARTEMENT PASSATION DES MARCHES- SIEGE DES OPERATIONS BASE IRARA ENAFOR HASSI MESSAOUD -W- OUARGLA, upon transfer voucher for a sum of 5.000DZD concerning Algerian bidders and 50 USD (or equivalent) concerning foreign bidders into account ENAFOR, N° 002 000 3535 047 61 088 clé 13, open at External Bank of Algeria (BEA), Agency of Hassi Messaoud (Ouargla).

The bids making up the bidding, accompanied by the original copy of the bid bond, must be handed over at the above address, in double sealed envelope with the following marks on the outer envelope:
OFFRE TECHNIQUE CONFIDENTIEL A NE PAS OUVRIR AVIS D'APPEL D'OFFRES NATIONAL & INTERNATIONAL N° 36 IN 2018

The closing date for the technical bids submission is forty-five (45) calendar days as from the publication date of this notice in the BAOSEM.

For more details, please consult our website: http://www.enafor.dz, Section: Appels d'offres (Invitations to bid) - informations communes (common information).
Secteurs d'activités de l'annonce :

[78000000] - Services de transport et stockage et postaux - Transportation and Storage and Mail Services
(*) Les dates de fin de validités sont données à titre indicatif, veuillez confirmer auprès de l'annonceur.
Merid Technology ne peut être tenue responsable en cas de fausses dates.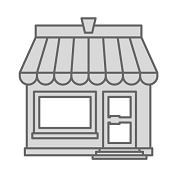 Adresse
DEPARTEMENT PASSATION DES MARCHES- SIEGE DES OPERATIONS BASE IRARA ENAFOR HASSI MESSAOUD -W- OUARGLA
---